What: The Kentucky State Fair
Where: The Kentucky Exposition Center
When: August 17-27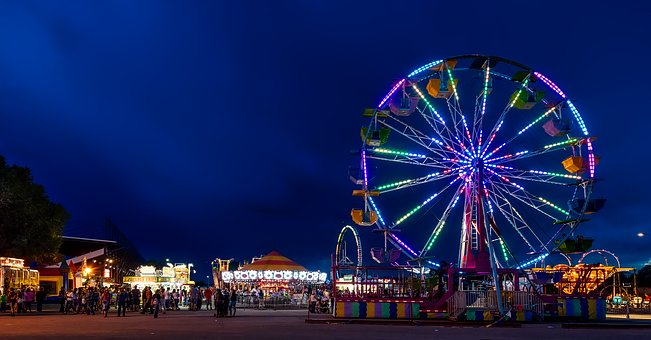 For 10 days this August the Kentucky State Fair returns for another year in Louisville. The fair is a great collection of events, performances, food, and all things Kentucky.
One of the great events that come with admission include the South Wing Shops, with over 350 booths selling crafts, jewelry, food, and memorabilia. Another fantastic event included with your ticket is an intense high-wire show presented by the Flying Wallendas.
Another highlight of the Kentucky State Fair are all of the competitions that take place. Blue-ribbons will be awarded to winners in all categories from livestock to homebrewed beer.
Admission to the event is $7 per person if purchased before August 16th, and $10 if purchased after. Parking for the Exposition Center is $5.
For a complete listing of prices, attractions, and information, visit the Kentucky State Fair website here.
Louisville Homes For Sale – Old Louisville
A quick drive away from The Kentucky Exposition Center is the neighborhood of Old Louisville. With a wide array of gorgeous homes to many parks, restaurants, and bars, Old Louisville is far from being outdated. Stunning Victorian architecture, historical sites, churches, and events make Old Louisville an amazing place to call home. Contact The Oatley Team to help you find the residence that is right for you.
Click here to view Louisville Homes for Sale in Old Louisville
Contact The Oatley Team to find your new Louisville home:
...